Where to Begin
New to caregiving and feeling overwhelmed about where to start? Planning the care of a friend or family member? The Where to Begin Guide was created to help you get organized, focused, and informed on caregiving in Nova Scotia. To download a copy, click the image below.
There are other resources available to you, such as The Caregiver's Handbook, various programs, publications and more. Explore the options listed on the right.
While we have provided many excellent resources on topics of interest to caregivers, we have other valuable information that we would be happy to share with you. Please give us a call if you do not find what you are looking for, or if you need any assistance whatsoever.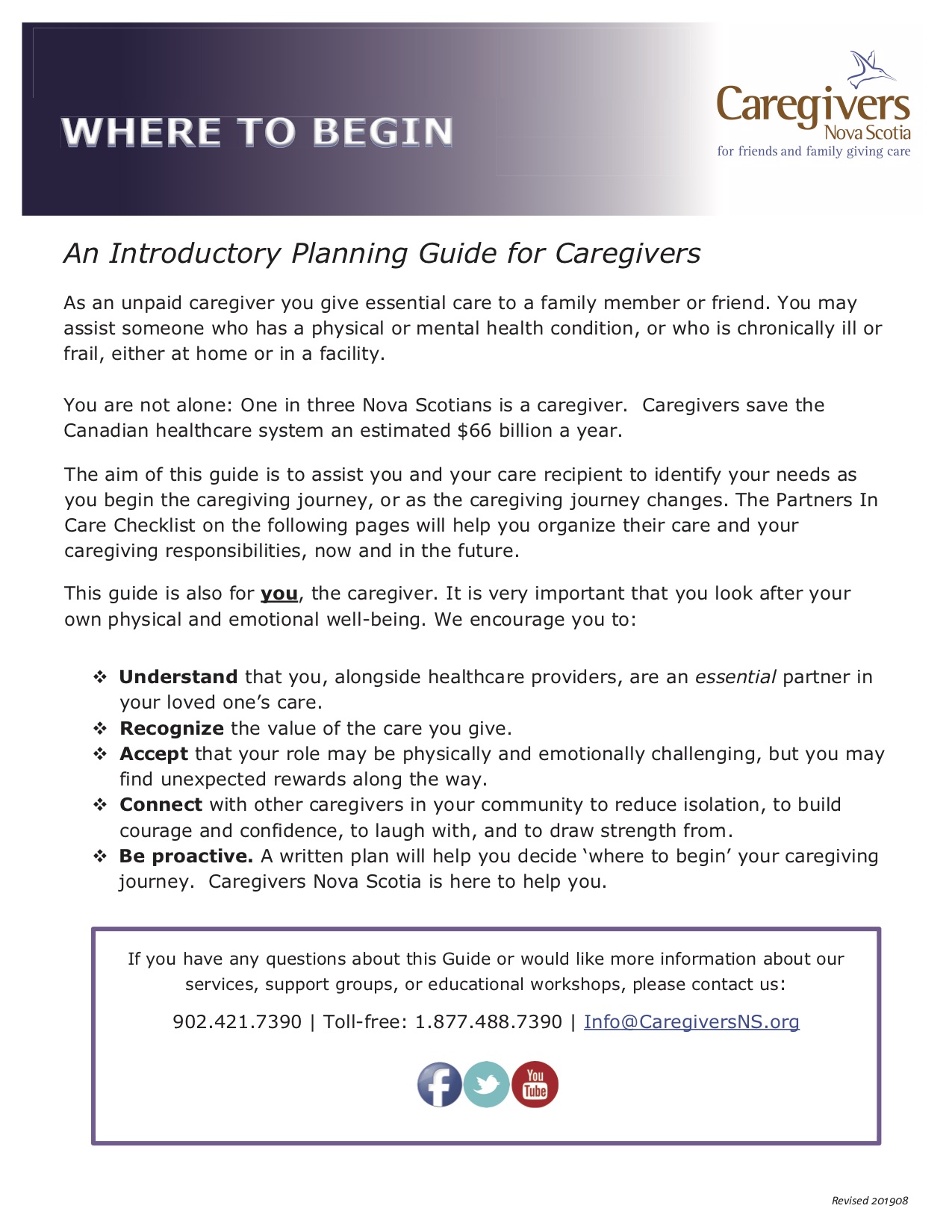 Aussi disponible en français.
"Where to Begin – An Introductory Planning Guide for Caregivers" was originally created in 2005 by a student and staff from the Maritime School of Social Work, staff from Caregivers Nova Scotia and the Nova Scotia Centre on Aging, and volunteers from the Alzheimer Society of Nova Scotia. It was intended as a Planning Guide for family and friend caregivers of older adults and has been continually expanded by Caregivers Nova Scotia since 2013.
Funding for this publication was initially provided by the Dr. F. R. MacKinnon Endowment Fund, which supports the mandate of the Nova Scotia Centre on Aging.