Caregiver Awareness Month 2019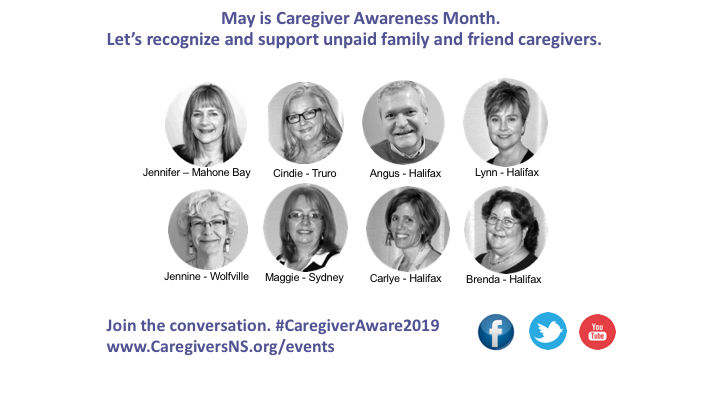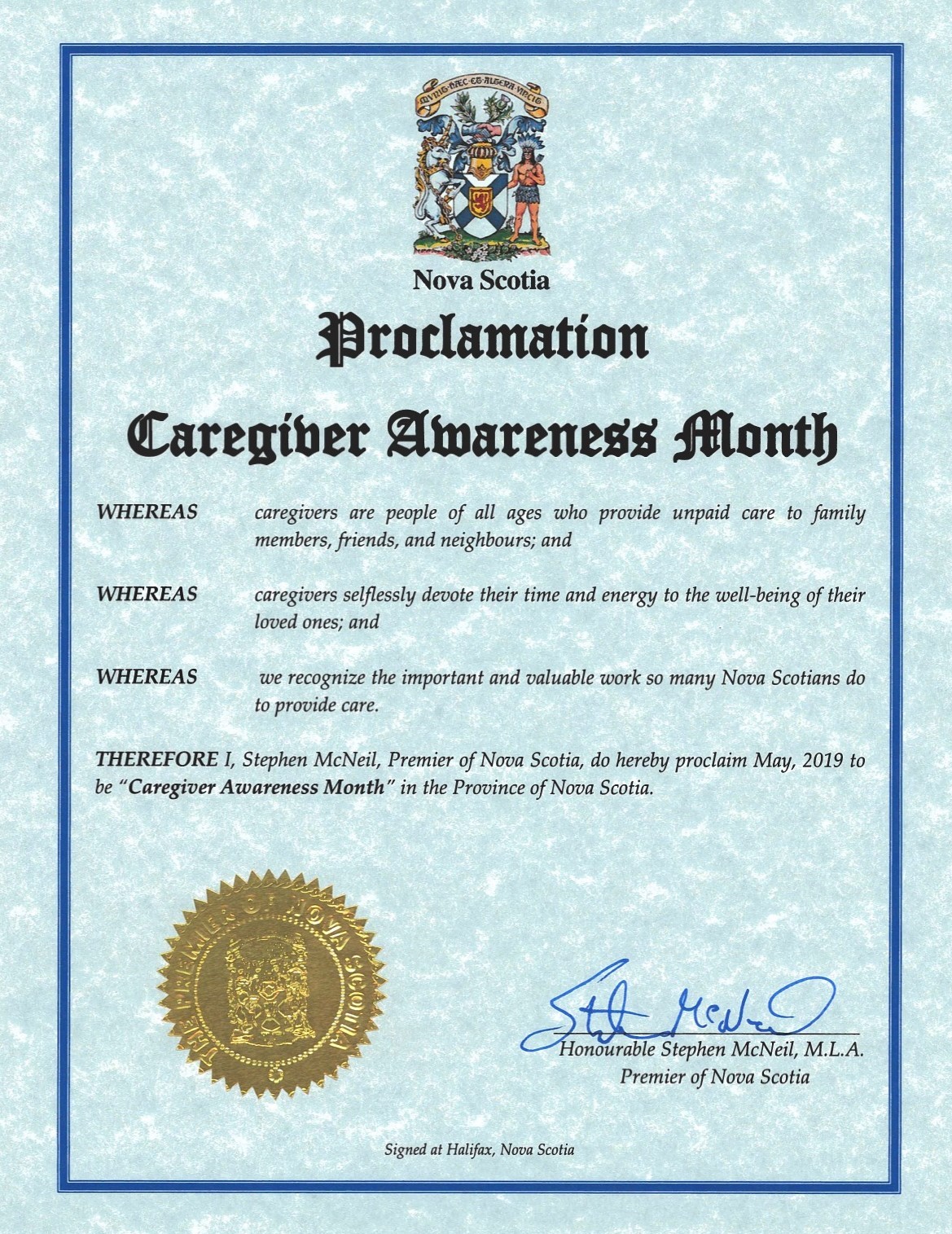 Each year, the government of Nova Scotia proclaims May as Caregiver Awareness Month.
This year we've dedicated an entire area to caregivers as a way to recognize all they do for their loved ones and communities. Click the menu options at the right for impressive facts and figures about caregiving, specific types of help and support (financial, emotional), and more.
You can show your support for caregivers on social media just by using the hashtag #CaregiverAware2019 in your posts. If you want to do more, there are a few social media campaigns you can join: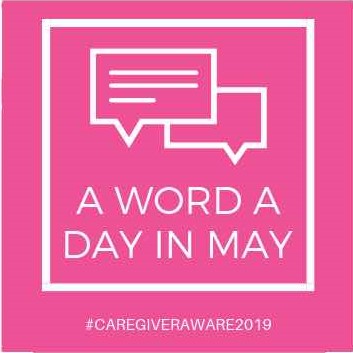 A Word-A-Day-In-May: This year the staff created a list of words related to caregiving and caregivers. It was hard to capture what caregiving is in 31 words! We hope our posts on Facebook and Twitter inspire you to reflect on what each Word-A-Day means to you. Please let us know by responding to our posts -- we'd love to hear from you!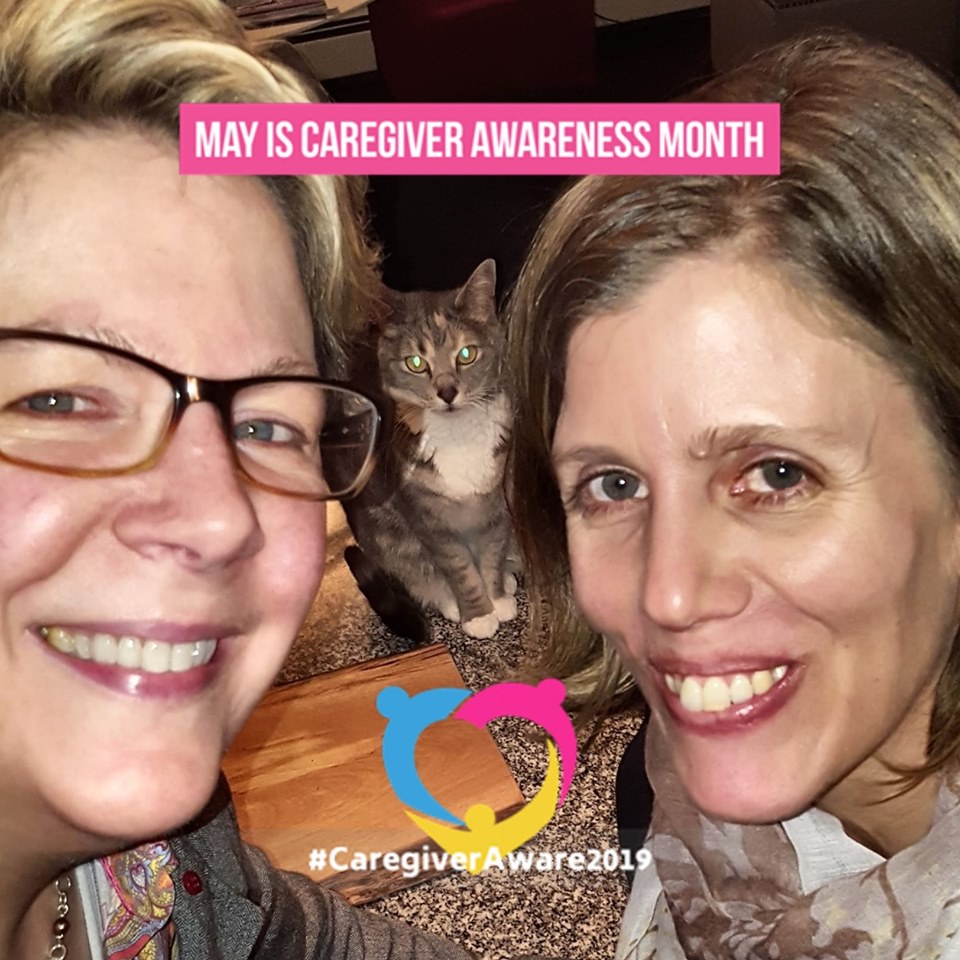 #CaregiverAware2019 Facebook Frame: You'll be able to add the frame you see at the right to your profile picture on Facebook. Click here to try it on your profile picture--you can search for it by the hashtag. This year's frame incorporates the logo developed for the first-of-its-kind National Caregiver Awareness Week Campaign that's taking place across Canada. Read below to find out more about this exciting collaboration.



Provincial caregiving organizations have joined together for the first time to help raise awareness and recognition of caregivers and caregiving across Canada. The members of the National Caregiver Recognition Working Group that made this campaign possible are: Caregivers Nova Scotia, Caregivers Alberta, Family Caregivers of BC, The Powerhouse Project, The Ontario Caregiver Organization, The Change Foundation, RBC (iCare), Cowichan Caregiver Support Society, East Kootenay Caregiver Network, Huddol, Regroupement des Aidants Naturels du Quebec (RANQ), The Ontario Caregiver Coalition, Caring with Confidence, and Carers Canada.
Look for campaign activities during National Caregiving Week from May 5 - 12. We will be sharing events and information on social media during this week and beyond. Look for the logo and the hashtag: #CaregiverAware2019.
If you're not on social media, you can still follow the conversation. And remember: Caregivers Nova Scotia will be raising awareness and recognition for the entire month of May!