#CaregiverAware2019
Caregiver Awareness Month 2019
This year had some exciting, first-ever events and campaigns on social media: namely the launch of Canada's first National Caregiving Week which was hugely successful. We also developed a Word-A-Day-In-May campaign focusing on words related to family and friend caregiving, which you can see in the image of the feet below.
We saw some fantastic engagement across all campaigns during the month: we reached over 120,000 people, and had more than 2,200 retweets, likes, and shares on Facebook & Twitter!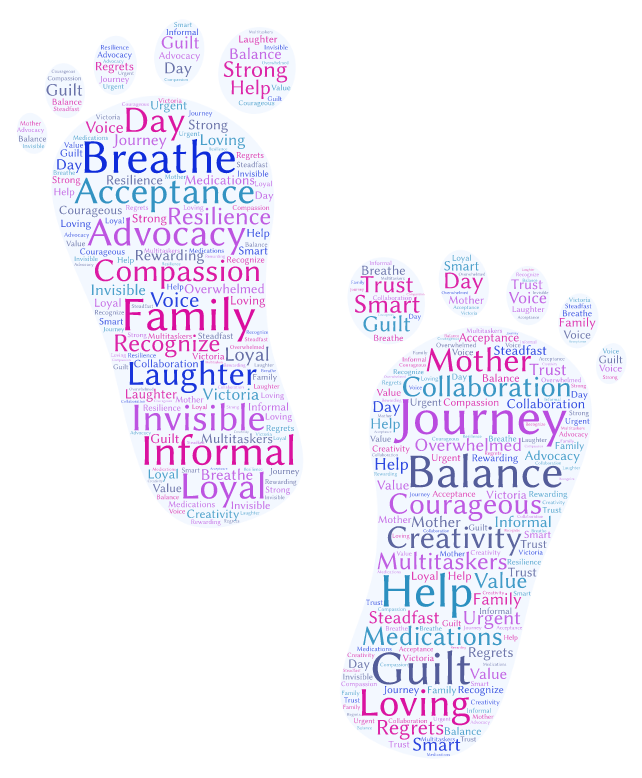 We also held two Caregiver Wellness Retreats in May - one in Halifax and the other in Yarmouth. These very successful events allowed us to provide family/friend caregivers with a day of activities, much-needed relaxation, self-care, good food, and more, entirely dedicated to them.
The special #CaregiverAware2019 section of our website celebrated Caregiver Awareness and featured information, support, and resources to help caregivers, including from the Nova Scotia Public Libraries.

Click the menu options to the right to learn more about our 2019 campaigns.